Agave Propagation By Coring.
During normal growth the conal bud produces hormones which prevents the plant from forming offsets or sending out runners. Coring removes the apical meristem which is in the center of the bud. In response to this the plant will form offsets. Some plant breeders have used this technique to selectively improve the variegation of some plants by removing leaves on the side where the variegation is most desirable. This may seem to be an extreme measure and not one that you would want to subject you prize plant to since it will ultimately be destroyed by the process.
The process involves cutting or breaking off the central bud then excavating the core down to ground level. Some people have been known to use a flat drill bit for this purpose.
Case No 1. Agave Titanota.
This agave titanota spent the winter of 2013 and 2014 outside under the most basic of shelters. Prior to that it had been scorched and blistered quite badly the previous spring. It has suffered damage. Agave titanota is not rare or difficult to culture by other means but we have to start somewhere. This will be the first trial of coring and this plant will be sacrificed in the pursuit of knowledge.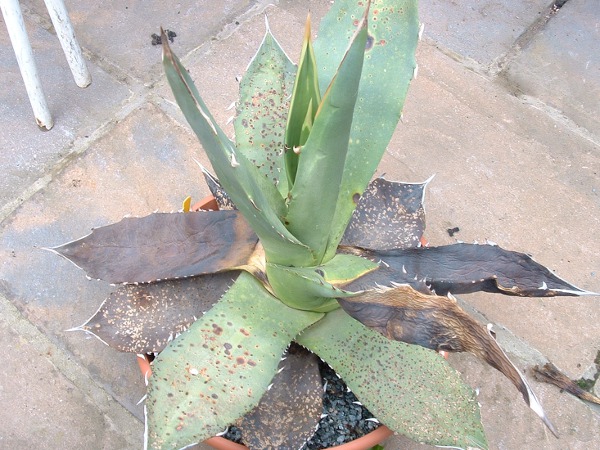 Agave titanota, a winter casualty.
The fist step is to remove anything already dead or dying and allow any wounds to heal for a week before proceeding further. Any cut surfaces were dusted with powdered sulphur.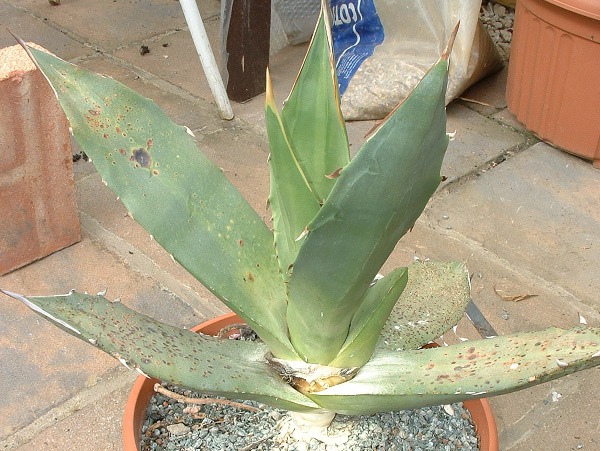 Pant after removing dead and dying leaves.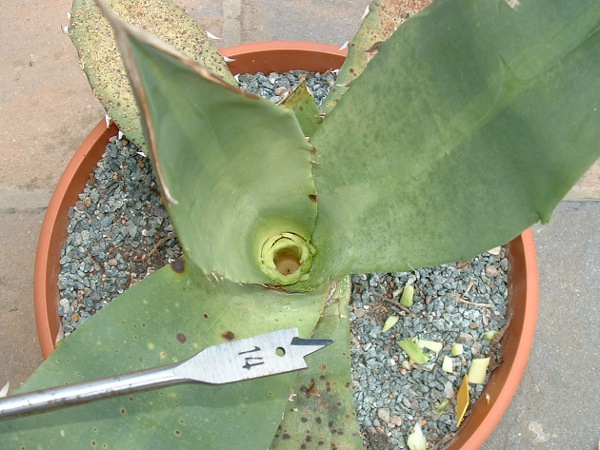 A flat wood drill was used by hand to remove the core after first cutting off the
center point level with a sharp knife.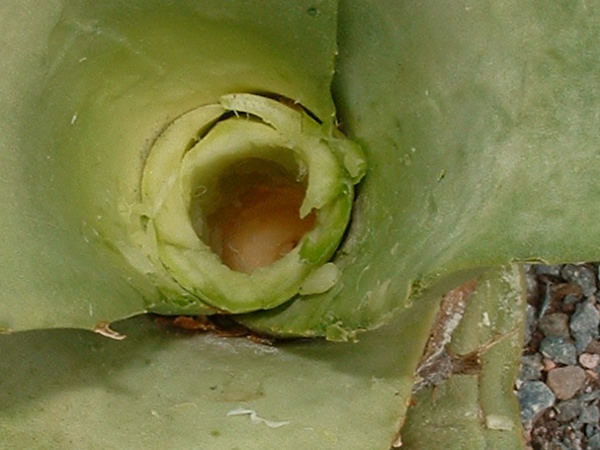 May 2015 Pant after removing the core down to soil level.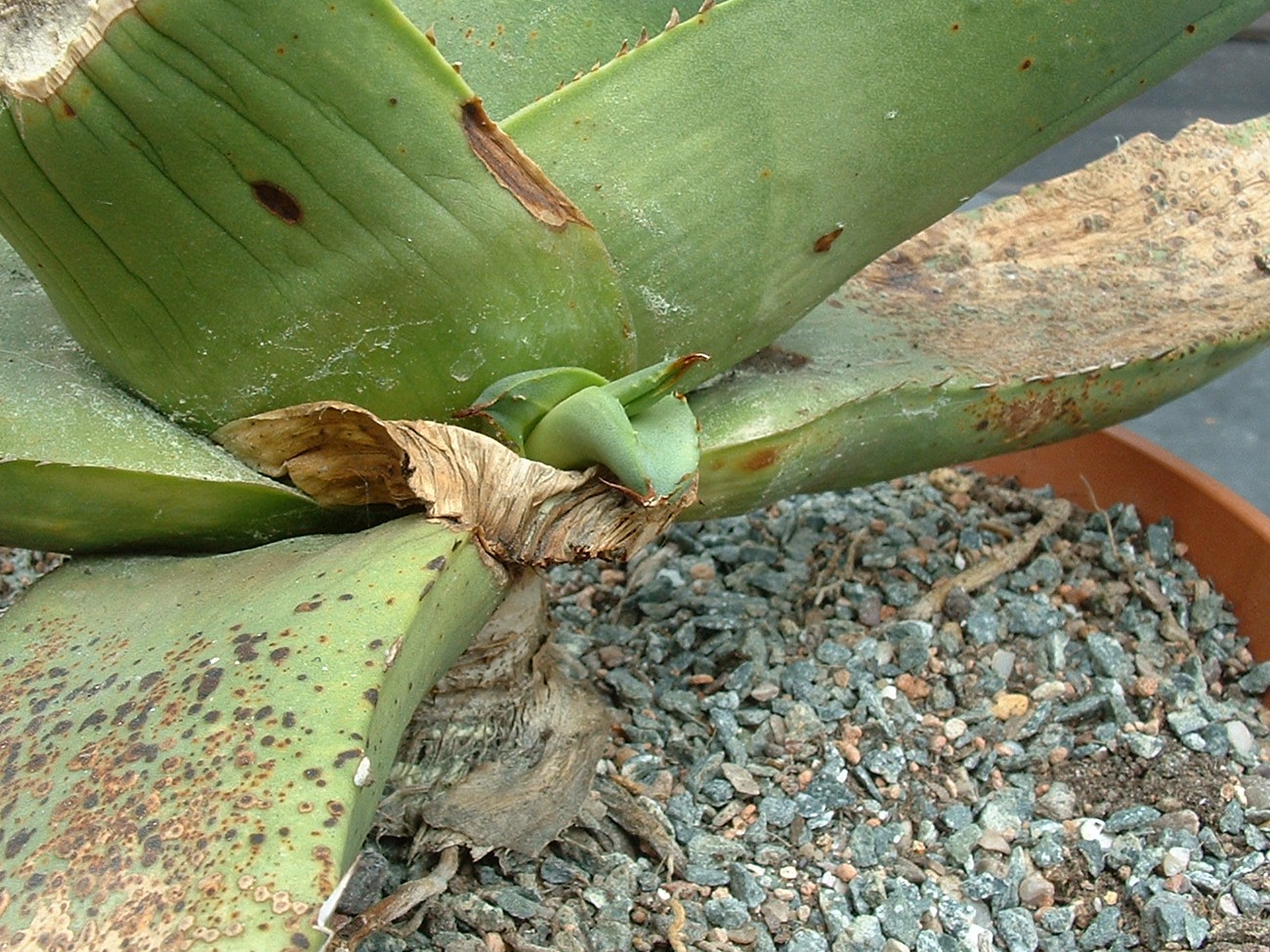 May 2016 An offset is starting to form.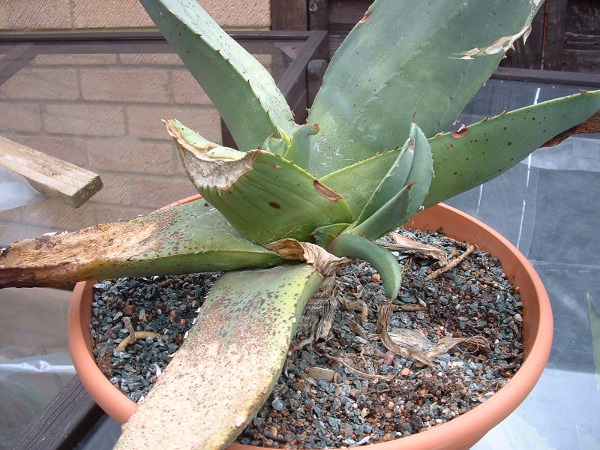 July 2016.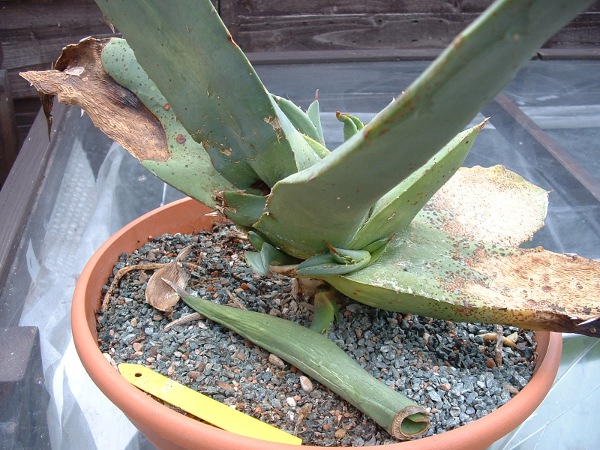 July 2016 - 4 other offsets emerging.